Do you want an easy way to get people to notice your brand? you want to make a big splash with your target market and boost brand recognition, promotional apparel is the way to go. Global Corporate Merchandise has all of your promotional clothing needs covered, whether you need personalised t-shirts for a promotion, uniforms for a trade fair, or something fashionable for the debut of a new product.
How Promotional Apparel Can Boost Your Brand Recognition
There are many reasons promotional apparel is a good way to boost brand recognition, such as having your company's logo or message printed on custom clothes is like having a walking, talking billboard for your business. Professional, on-brand clothing will boost public opinion of your company's quality and trustworthiness. High-quality promotional apparel is an excellent opportunity to show appreciation to your customers, leads, and staff.
Our Promotional Clothing Are Built to Last
When it comes to promotional apparel, you can choose from a wide variety of possibilities, ranging from high-quality to high-fashion. Whatever your marketing budget, we make it simple and inexpensive to choose the best promotional clothes and corporate logo wear.
Browse our selection of garments that may be customised with your screen-printed or embroidered brand logo or picture. Whether you're looking for business casual or casual attire, we offer everything you need, from polo shirts and golf shirts to winter coats and headwear.
Promotional Clothing is Perfect for Branding Your Business
Promotional products are a great way to advertise your company and get your name out there. You gain free publicity to anybody who sees the custom branded clothes someone wears, such as a t-shirt or hoodie, emblazoned with your company's logo.
In addition, it is common practice for people to discuss their interests with others. The debate regarding where they acquired your promotional clothes is generated when someone complements their shirt or sweatshirt on its cool design. After talking with you, the interested party may decide to learn more about your company online, make a purchase, or stop by in person.
Branded Clothing Create an Eye-Catching Promo
In addition to spreading the name of your company and getting more people to recognise it, branded clothing is a great way to show off your company's unique character. A premium frozen yogurt company that wants to emphasise its dedication to fun and originality can choose to do it by printing its brand on brightly coloured t-shirts.
The audience's impression of your product will be shaped in part by the promotional materials you use, so you need a lot of leeway in how you may use them to give your brand a unique voice. Our company offers a wide variety of promotional clothing options made from high-quality materials to help you make a statement.
Why Choose Us For Your Promotional Apparel Needs?
However, not all promotional merchandise suppliers are created equal when it comes to the range of products they provide and the depth of expertise they bring to the table for your advertising campaign. So that you can acquire excellent gear that you are happy to wear and represent your company in, it is important to have professionals on your side to advise you through the designing and customising process. Some of our favorite custom branded apparel include: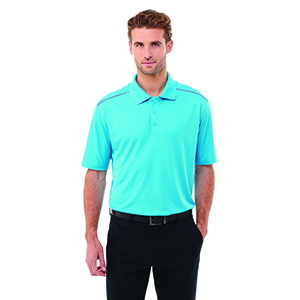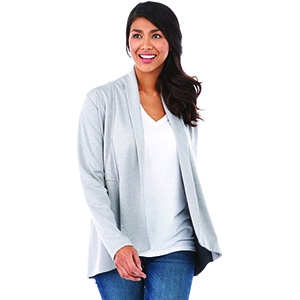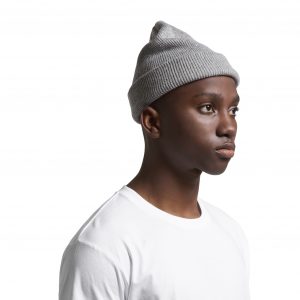 Promotional T Shirts
Our custom screen printed T-shirts come with a variety of necklines and sleeve lengths to choose from. Made from 100% cotton, mesh, or performance fabric, our T-shirts are perfect for your next promotional event. With a variety of colors to choose from, we're sure to have the perfect T-shirt for you.
Corporate Wear
Our custom corporate wear comes with stretchy fabrics, soft-structured clothing, and comfortable to wear giving you a smart casual look. Browse our work clothes including pants, blouses, and more for a stylish, professional look. Our clothing is made to last with a comfortable fit for all day wear.
Promotional Caps
Our branded caps are perfect for promoting your company or organisation. Using the latest techniques, we can expertly imprint your graphics onto caps using state-of-the-art machinery. Our processes include embroidery of your graphic using thread, screen printing or full colour sublimation print for a colourful customised graphic on your cap.
Clothing Branded Fast & Delivered in Australia
The professionals at our company can help you make a statement with embroidered or screen-printed promotional apparel, whether you need to outfit your staff in custom uniforms, corporate clothes, or work apparel. In need of a t-shirt to hand out at your next business convention?
Creating a one-of-a-kind and enduring keepsake is easy with our assistance. Additionally, we provide a wide variety of trademark bags and caps to help you round off your ensemble. Wearables imprinted with your company's name or logo may have a big impact on your target audience. Consider the impact that personalised apparel can have on your company. Expressing your ideas with your message and branding.
Printing Services For Promotional Apparels
Different printing techniques allow for different levels of customisation when it comes to corporate gift printing services. To get the best printing results and the most bang for your buck, you might also want to experiment with the various printing processes available such as:
Silk Screen Printing​
Embroidery Printing​
Digital Heat Transfer Printing​
Dye Sublimation Printing​
Direct-To-Garment Printing​
Cost-Effective Brand Promotion Technique
On a "per impression" basis, the cost of promotional apparel is low. In terms of advertising, it's cheap and it gets the job done which means you get bang for your buck.  Rather than putting off starting a promotional clothing giveaway campaign for your company, why not do it right now? The alternatives we provide for custom branded clothing, accessories are of the highest quality, and it will help you reach out to more people with ease.
For more information about our promotional apparel and other corporate gift products, please contact Global Corporate Merchandise at 9177 8460 (Janice). You can also send us a message via this Contact Us form and we will call you back soon to discuss your requirement.